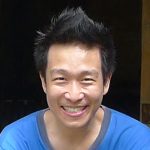 Joel Chua
Illustrator | Designer | Marketeer
located in the Philippines
What I Offer
I offer graphic illustration for startups and independents.  I help individuals and companies tailor their products to their audience holistically, responding to both creative taste, industry best practices, and market forces.
Education
I have a background in user-centered design in Architecture, visual communication in Fine Arts; as well as business analytics, research, finance, and marketing in International Business.
Have a new interesting project?